Curriculum
The new National Curriculum was introduced in September 2014. As a school we continuously monitor and evaluate our curriculum to ensure it meets the needs and interests of all our pupils.
A New 'Focus' Curriculum @Sutton @Bugthorpe
There are many Educational Advisors out there, but we are inspired by Sir Ken Robinson. He promotes creativity, and excited children with their hand up, engaged in learning a broad curriculum. Being led by the pupils, but harnessing their imaginations through topics to cover the National Curriculum. We are very passionate about enquiry-based learning, where the children are exposed to questions, and encouraged to ask questions themselves that we can investigate further too. We will be using Focus Education as our main driver. This scheme covers topics through key questions e.g. Y5/6 – What would a journey through your body be like? We will approach our topics in a very cross-curricular way, linking lots of subjects together to embed knowledge and skills. Staff are excited to take this new approach on board, and we are more than confident that all of the children will flourish and be inspired to achieve their full potential. Linking with certain topics, you will be sent home a 'knowledge mat'. This will provide you with the key vocabulary and 'sticky knowledge' that the children need to learn for their topic – a useful tool to support your child with learning at home. Each class will study a new topic each half term and we hope to link our school trips to these too, throughout the year. When we embed our new curriculum, we will invite you all into classes to see topics in action and for the children to share their work with you.
We are also passionate about Outdoor Learning, and employ an Environmental Officer who teaches gardening and outdoor learning to the classes each week.
Our curriculum includes aspects of social, moral, spiritual and cultural (SMSC), community and communication learning. British values and Christian values are promoted through Collective Worship, PSHE and RE, and are reflected in the day to day life of our collaborative schools.
Reading Scheme - We use Oxford Reading Tree stages for our reading scheme in school. This is supplemented with a range of other reading books from our school library.
We check progress in reading but comparing what stage a child is on to the book band colour and corresponding Phonics phase. In Key Stage 1, we can monitor if the children are working at the National Standard depending on what stage they are on. We also use a Salford Reading Age test and comprehension to help teachers make professional judgements regarding assessment.
In Key Stage 2, we use NFER tests to access reading each term, to monitor progress and attainment.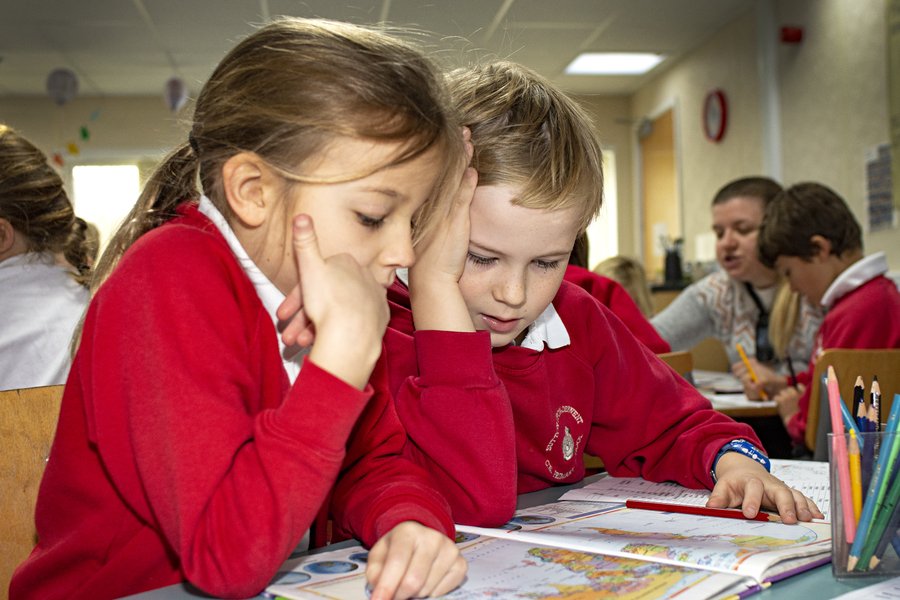 Our Offer to Pupils - School on a Page